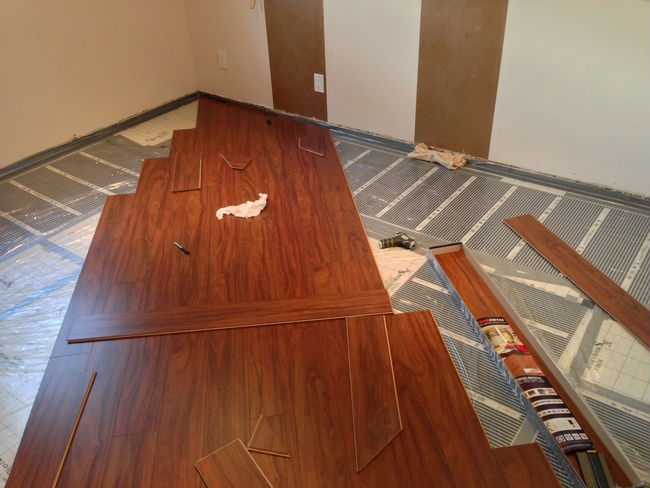 Welcome to Garforth Electrical ltd underfloor heating page, if you have found this you are in the right place for an electrician that installs underfloor heating and does the finished floor to accompany it.
We offer two different types of underfloor heating systems that we provide in Garforth, both come complete with a Smart WIFI controller so you can set the system from your mobile phone or tablet whilst sat on the sofa, how good is that!
We can underfloor heat tiles & engineered wood flooring, if it is a tiled floor we put a screed leveling compound over our heating cable to protect it, if you prefer the oak engineered flooring finish this does not require screeding and we use a different system to heat this type of floor.
The wooden flooring has to be engineered wood flooring and not laminate flooring because laminate would open up on the joints when heated as it expands. Not to fear we offer 12 x different styles and colours of engineered Oak flooring and use our reputable supplier Howdens at Garforth whom supply our flooring for us. All varieties are available to view online and you can even call into Howdens and have a look at the samples before you decide which Oak engineered flooring style you require.
Take a look at some of our installations below in Garforth.